The popularity of yoga as a career has been growing in the past few years. Yoga has opened doors for many, be it as a student, trainer, yoga centers, or teaching yoga online. Today, we'll be discussing details about the UGC NET Examination for students who have already started their career in yoga.
The UGC NET Yoga examination is conducted for students all across India for candidates who want to become a researcher or a lecturer of Yoga in universities and colleges in India.
So, this article basically focuses on information related to the NET Examination, such as, the eligibility criteria, syllabus for NET Yoga exam, strategy for exam preparation, yoga books, yoga notes, and much more.
If you wish to know more about careers in yoga, check out our blog here!!
So, let's get started for detailed information on UGC NET-JRF Yoga Examination.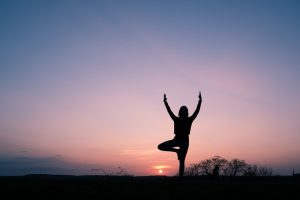 ELIGIBILITY CRITERIA FOR UGC NET YOGA
It is very important to check out the eligibility criteria before writing the  NET examination. The University Grant Commission(UGC) has issued proper guidelines for the same.
You need to have the required educational qualifications and fit in the age limit too for the examination. The tables below show the educational qualifications and age limit criteria issued by UGC.
Educational Qualifications:

 
| | |
| --- | --- |
| Categories | Educational Qualification |
| General | 55% Aggregate Marks in Post-Graduation |
| OBC/SC/ST/PwD | 50% in Post-Graduation |
Also, the students who are in the final year of post-graduation are also eligible to appear in the examination, according to the guidelines issued by NTA.
Age Limit: 
Categories

Age Criteria

General

31 Years (JRF)

No age limit (Assistant Professor)

OBC/SC/ST/PwD/Female/Transgender Candidates

36 Years (JRF)

No age limit (Assistant Professor)
If you fit in the above mentioned criteria, all you need to do to appear in the exam is fill the application form for the NET exam on the official website.
UGC-NET YOGA EXAM PATTERN
Before you start the preparation for the exam, it is very important to understand the exam pattern. The table below shows the pattern of the exam.
Paper

Marks
Number of Questions
Duration

I

100

50 Questions (All Compulsory)

 3 Hours (without break)

II

200

100 Question (All Compulsory)
UGC NET YOGA SYLLABUS
The exam syllabus is basically divided into two papers, namely, Paper-1 & Paper-2. The paper-1 includes aptitude, general studies, reasoning, etc., whereas Paper-2 has questions related to yoga.
To download the detailed syllabus, specially curated by our experts at Vedamrita, click here. Also, for any help regarding topics, you can go ahead and check out our website for yoga books, yoga notes, short-term yoga courses, yoga lectures, and specially designed yoga quizzes for students preparing for UGC NET-JRF Yoga Examination.
Also, NTA has put out the official notification for UGC NET Examinations 2022. You can apply for the exam on the official website, i.e., https://ugcnet.nta.nic.in/.
The last date of registration and submission of fee for the examination form is May 20th, 2022 (Up to 5:00 pm).
BEST BOOKS AND YOGA NOTES FOR UGC-NET YOGA
Now that you know all about the eligibility criteria and qualifications for the exam, it's time to know about the best study material, i.e., books and notes for  NET JRF Yoga exam preparation.
While choosing study material, you must keep in mind to choose the ones which provide detailed information in a well-structured manner and also maintain the quality of the content provided.
If you are preparing for the NET examination, feel free to check out the yoga books and yoga notes, by our experts at Vedamrita, that will help you in the preparation for NET-JRF Yoga Examination.
Also, you have an option for yoga quizzes at our website if you wish to keep a check on your preparation!!
CHECK OUT YOGA NOTES, YOGA BOOKS & YOGA QUIZ!!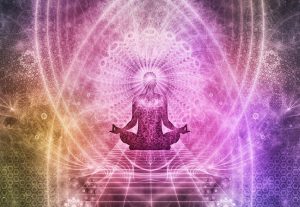 STRATEGY FOR UGC NET YOGA EXAM
The questions that always haunt the students before starting preparation for any exam is- "How to start studying?" or "What strategy can I use to crack the NET exam?".
Well, it is not that hard dear students!!
All you need is a proper plan to do so. Don't just plan for multiple months at a time. Set small targets first. Plan for a single day at once, i.e. create a day plan and go ahead with it.
To keep the syllabus in check, just make a monthly plan of which topics to cover per day. This will help you in creating the daily plan for your study and make it easier to crack the NET-JRF Yoga exam.
In addition, you can practice meditation and yoga to increase your concentration levels. Afterall you're a yoga student and you are for sure aware of the benefits of yoga and meditation, especially for students. Check out our blog post at Vedamrita Blogs for more details.
Also, for added benefits, join some crash course for yoga, attend online lectures, join test series, and solve yoga quizzes.
That's all about the UGC NET Yoga Exam. This is all the basic information a student needs to prepare for the examination. Still, if you have any queries or need any sort of help, you are free to contact our experts at Vedamrita.